Hampton Inn

For the Seventh Annual EuMoEx charity car show, the Hampton Inn
is providing special room rates for our participants.
Special Room rate is $99
Click here for reservation page of the Hampton Inn

We would like to thank the management of the Hampton Inn, for their thoughtful consideration, and contribution TO THE SUCCESS OF this charitable event.
We're all looking forward to the ninth annual (2019) EuMoEx.com CHARITABLE event.
---
---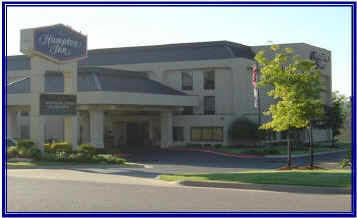 Hampton Inn
7852 West Parkway Boulevard, Tulsa, Oklahoma, USA 74127
Tel: 1-918-245-8500 Fax: 1-918-246-3806